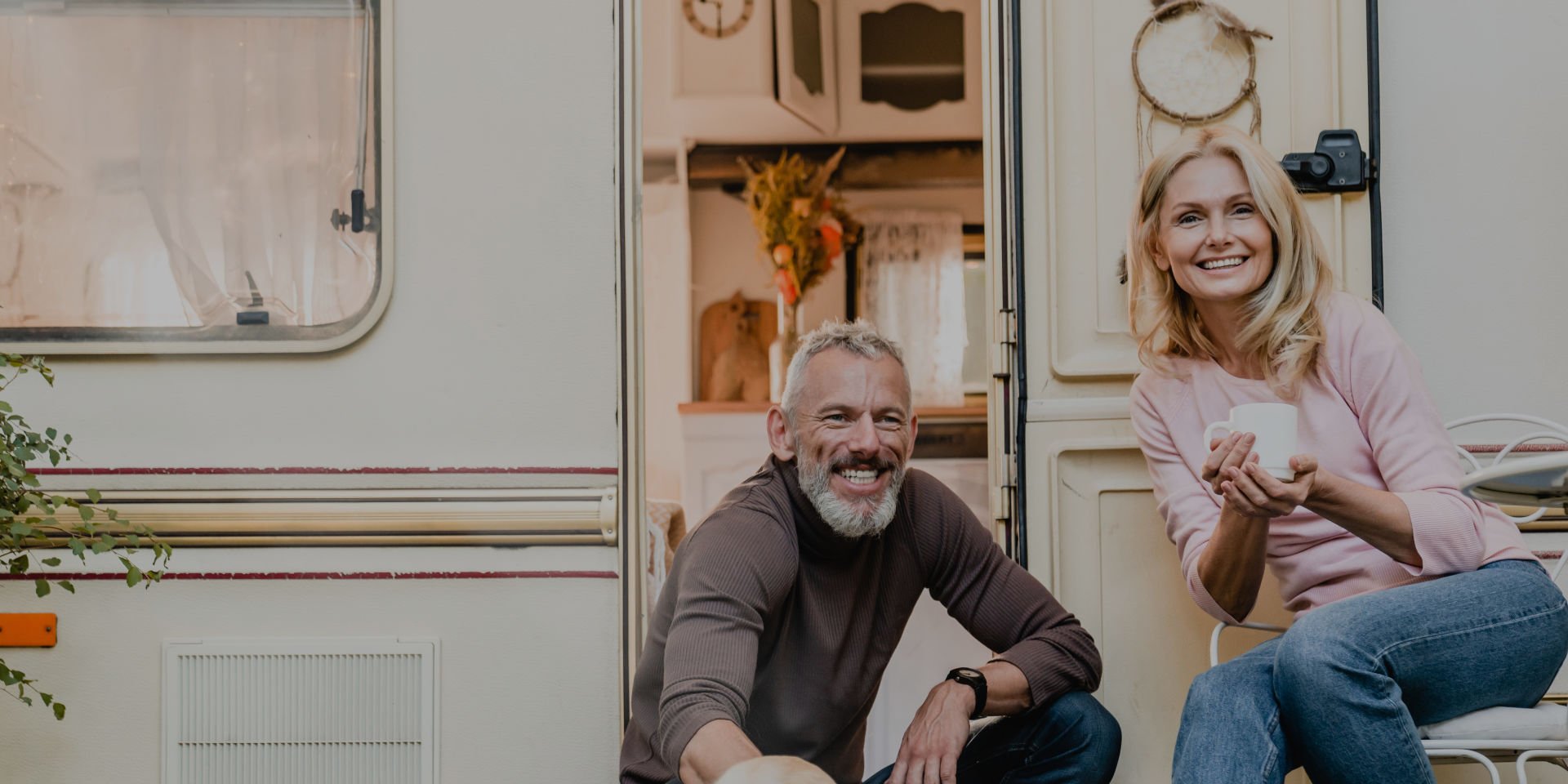 Caravan and Trailer Insurance
---
There's nothing better than hitting the wide-open road with your caravan in tow. While you're out enjoying life, it's important that you are protected for loss or damage to your caravan or trailer. Make sure you're covered with caravan or trailer insurance.
Cover for accidental loss or damage to your caravan or trailer, Australia-wide plus reasonable towing costs after a covered accident
Flexible payment options with the option to pay by the month at no extra cost¹
Option to increase your caravan contents cover for your camping furniture, bedding, utensils, crockery, provisions, household goods, clothing, and personal effects all of which are carried in your caravan²
Cover for your legal liability up to $20 million for loss or damage to other people's property through the use of your caravan or trailer
Up to $500 reimbursement for the cost of emergency repairs which may be necessary to enable you to tow your caravan or trailer to its intended destination after a covered accident
Cover for reasonable accommodation expenses up to $100 per day, to a maximum of $1,000, in the event that your caravan is uninhabitable following a covered accident more than 100km from where it's normally parked at night
24/7 online claims lodgement or call 1300 55 50 30 and a consultant will help you.
Make a claim
24/7 online claims lodgement or call 1300 55 50 30 to commence the claims notification process.
National Seniors Australia Ltd ABN 89 050 523 003 AR No. 282 736 arranges this insurance as agent for the insurer Allianz Australia Insurance Limited ABN 15 000 122 850 AFSL No 234708. We do not provide any advice based on any consideration of your objectives, financial situation or needs. Terms, conditions, limits and exclusions apply. Before making a decision, please consider the Product Disclosure Statement available at www.nationalseniorsinsurance.c.... The relevant Target Market Determination is available by calling 1300 50 50 99. If you purchase this insurance, we will receive a commission that is a percentage of the premium. Ask us for more details before we provide you with services.
We may receive a percentage of profit on Home (excluding flood) and Motor policies arranged by us or renewed with Allianz in each calendar year. Profit is calculated using a specific formula and we will only be paid to the extent that the profit exceeds the agreed threshold.
We also receive an annual upfront marketing contribution from Allianz which is a percentage of the base premium earned on policies which we arrange for Allianz in the previous year (excluding NSW CTP). This is repayable on a pro-rata basis if your agreement is terminated.
For more information about our remuneration, ask us before we provide you with any services.
1. Premiums payable by instalments may be subject to minor adjustments (upwards or downwards) due to rounding. Financial institution transaction fees may apply.
2. Subject to underwriting limits.