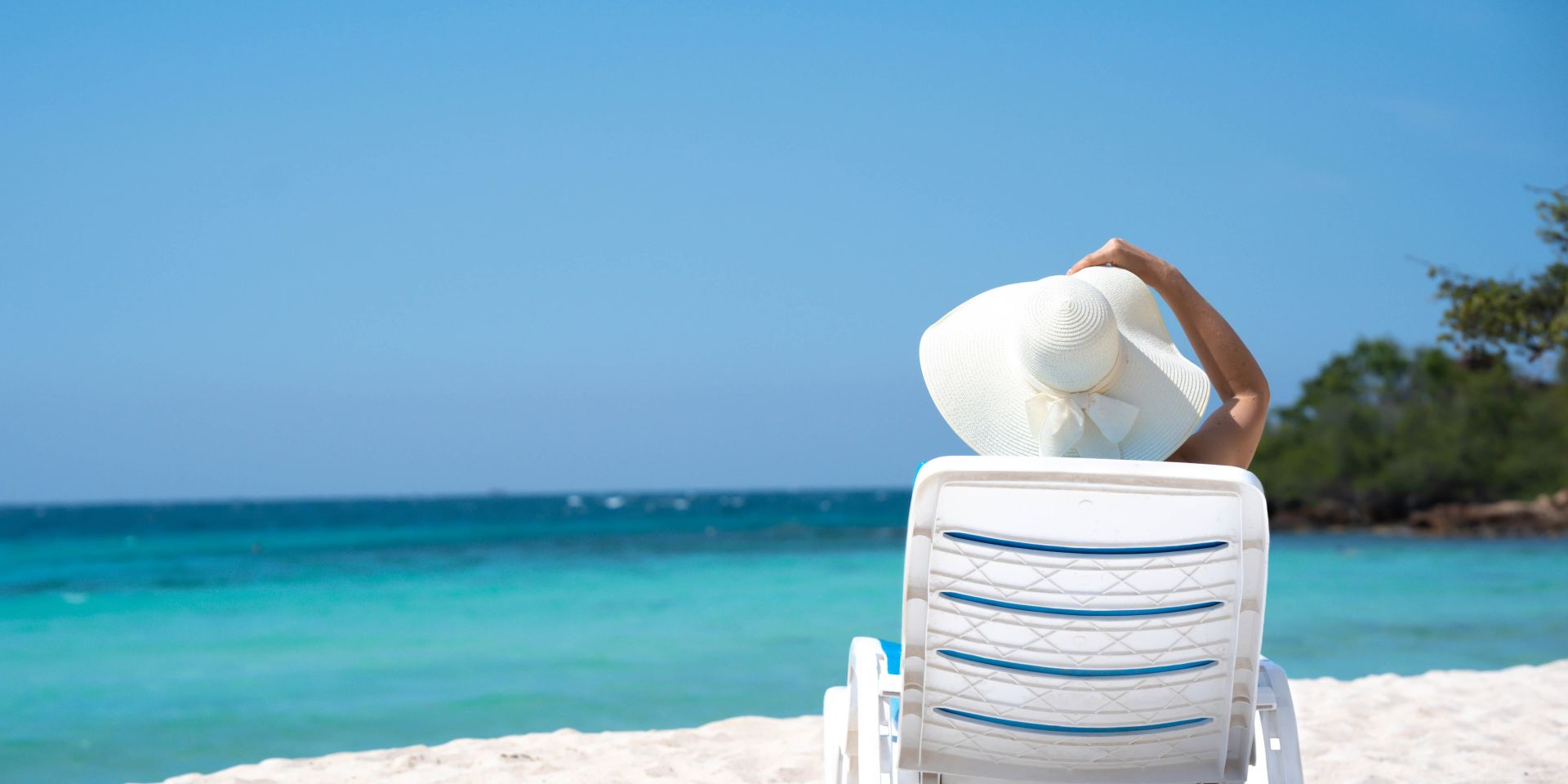 Travel Insurance
that's all about you
With no age limits on most plans² and existing medical conditions automatically covered, you can relax and enjoy your trip.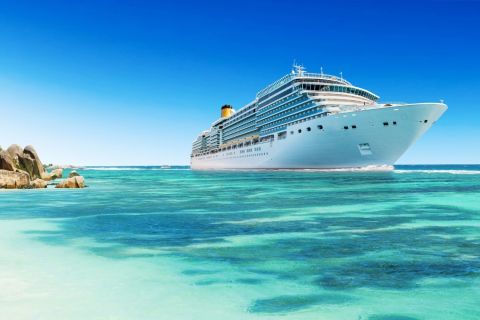 Some cruise cover is automatically included in National Seniors Travel Insurance plans, whether it be an international or domestic trip.

Lobo, 77 - VIC
Travel Insurance Customer
Sinead provided excellent assistance in arranging my insurance cover for my travel next year. She had good product knowledge, very good interpersonal skills and always delivered what she promised within agreed timeframes. From a customer's perspective, personnel such as Sinead are great to deal with and should be valued and retained.

Carolyn, 78 - SA
Travel Insurance customer
I was very impressed by the friendly efficient service I received from Sinead. She answered my many questions with patience and understanding. I got all the clear answers I needed to enable me to confidently decide to take out National Seniors Travel Insurance.

Harry, 71 - QLD
Caravan Insurance customer
Jeremy was the most helpful person I have ever spoken to. Thank you so much Jeremy, I wish there were more caring and experienced people like you.

Angus, 79 - QLD
Travel Insurance customer
What a pleasure it has been to enquire about travel insurance with Sinead. She was so professional and helpful at all times. She was a pleasure to talk with and answered every question I had regarding travel insurance and above all returned my phone calls quickly with any questions she wasn't sure of. National Seniors Insurance are blessed to have such a delightful, helpful person working for them and I would recommend Sinead to any of my friends for travel insurance.

Mandy, 73 - QLD
Travel Insurance customer
I would like to say that Sinead was extremely helpful and knowledgeable in quoting for insurance for a couple of policies we were getting for comparison for. She is very friendly, easy to talk to and makes you feel like a friend rather than just another customer, which I like. I would recommend anyone to contact her for their insurance quotes.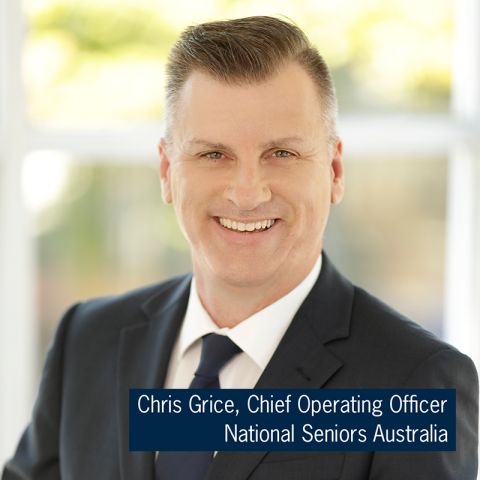 National Seniors Insurance is part of National Seniors Australia, a leading not-for-profit advocacy organisation giving older people a strong national voice. Our evidence-based advocacy tackles issues such as age discrimination, the Age Pension, cost of living, health costs, and more.

Modest profits from the sale of your policy help us create real change and a better future for all older Australians.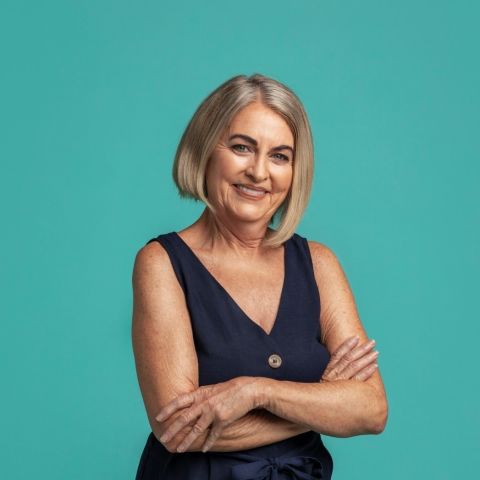 National Seniors Australia members have access to a range of discounts, benefits and services to suit your stage of life.

As a member, save with discounts, connect with like-minded members through our branches, receive our member magazine Our Generation, and access our Financial Information Consultant.

For only $49.50, anyone can become a member and it only takes minutes to join.

*The discount applies to the total National Seniors Travel Insurance premium and is for National Seniors Australia members only. Discounts do not apply to the rate of GST and stamp duty or any changes you make to the policy. nib has the discretion to withdraw or amend this discount offer at any time. This discount cannot be used in conjunction with any other promotional offer or discount.

Download a travel insurance claim form online and submit your travel insurance claim via post or email. Once it is lodged, a friendly claims consultant will contact you as soon as possible. Alternatively, make a claim online.

Call the claims hotline on 1300 62 52 29 (within Australia) or +61 2 8263 0487 (from overseas) and a consultant will help you. Alternatively, you can also contact us via email.

If you have any feedback about our service – positive or negative – we would like you to share it with us.
Coronavirus (COVID-19) continues to impact many travellers around the world. Before you buy, read the travel advice and check for restrictions at your destination(s) as these may impact cover, or your ability to travel. See our travel insurance alerts for more information.
Is any coronavirus cover available on travel insurance plans and what are the benefits?
Cover for some coronavirus related events is available on all nib's travel insurance plans (excl. Cancellation and Additional Expenses Plan), but the types of benefits and benefit limits vary.

As much as we'd love to cover every coronavirus-related scenario that a traveller can think of, that's not what travel insurance is designed to do, so read the Product Disclosure Statement (PDS) for Australian residents for the full terms, conditions, limits and exclusions so that you know what is, and isn't, covered.

Overseas Medical Benefit: If you contract coronavirus while on your trip, all of nib's International travel insurance plans can offer cover for overseas medical expenses.

Medical evacuation and repatriation: All nib travel insurance plans include cover for medical evacuation and repatriation if we decide it's medically necessary, up to the relevant benefit limit.³

Coronavirus Travel Costs: nib's Coronavirus Travel Costs benefit is available on the Comprehensive Travel Plan, Australian Travel plan and Annual Multi Trip Plan and can provide cover for several coronavirus related events. It includes cover for quarantine expenses and trip cancellation if you are diagnosed with coronavirus.
What do I do if I get Coronavirus (COVID-19) before my trip?
Isolate! And seek appropriate medical attention.

Don't delay the cancellation of your plans. If you know you need to cancel, contact your providers as soon as possible to maximise the opportunity of refunds from your providers.

Depending on the plan you have chosen, you may be able to make a claim for non-refundable travel costs under the Coronavirus Travel Costs section of the plan up to the benefit limit.
What do I do if I get Coronavirus (COVID-19) on my trip?
Contact nib's Emergency Assistance team. Utilising a global network of medical providers, the team will connect you with local medical facilities. They can also assist by getting in contact with friends and family where needed.

Always keep receipts for any payments you make and wherever possible, request written reports from providers or local authorities.

Follow travel and health advice – different countries have different rules. What's ok in Australia may not be ok in the countries you visit.

Our International plans include emergency overseas medical cover if you contract coronavirus while travelling.³
If I need medical treatment overseas, will you only pay up to the Coronavirus Travel benefit limit?
Rest assured that if you incur medical expenses overseas for an event covered under the policy, including if you contract Coronavirus (COVID-19) and it's not related to an 'existing medical condition' (as defined in the PDS), then coverage is offered up to the Medical benefit limit.³ Just make sure you contact nib's Emergency Assistance team so they can help.

The Coronavirus Travel Costs benefit (for other non-medical coronavirus related events, where included on the plan you have selected) is separate to the benefit limit available for medical expenses Incurred Overseas.
Sorry to hear your trip didn't go as planned. At least making a claim is a simple process.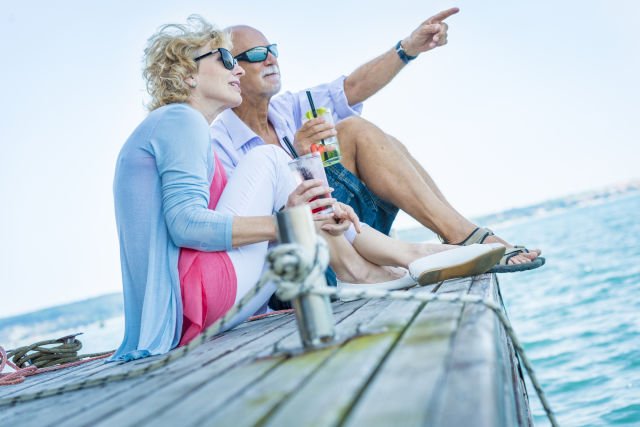 Setting sail soon on a cruise? Here's how to make sure you're covered when choosing your travel insurance plan.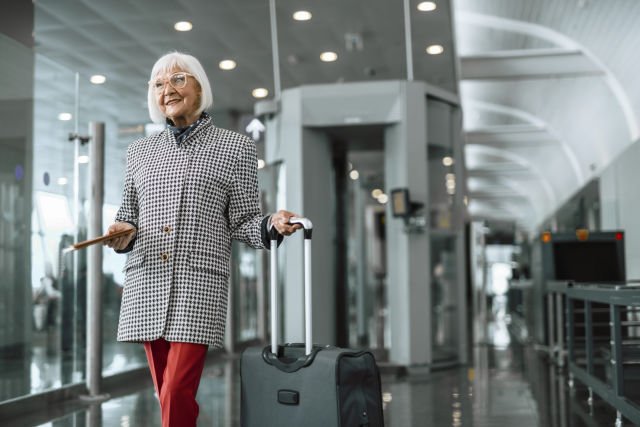 If you're soon embarking on an overseas trip, here's what you need to do before you go to stay protected and safe abroad.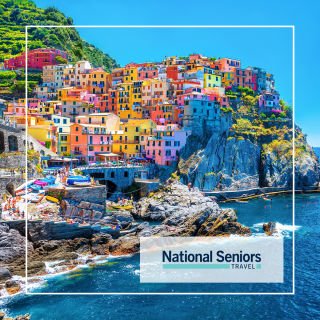 National Seniors Travel is a dedicated service of National Seniors Australia. Our not-for-profit status ensures we can offer the best value for National Seniors members.

As a National Seniors member, receive special pricing on our curated holiday packages, cruises, tours for solo travellers and groups in all your favourite destinations and receive 24/7 assistance while travelling.

Speak to a widely-travelled travel consultant for personalised assistance.
National Seniors Australia Ltd ABN 89 050 523 003, AR 282736 is an authorised representative of nib Travel Services (Australia) Pty Ltd (nib), ABN 81 115 932 173, AFSL 308461 and act as nib's agent and not as your agent. This is general advice only. Before you buy, you should consider your needs, the Product Disclosure Statement (PDS), Financial Services Guide (FSG) and Target Market Determination (TMD) available from us. This insurance is underwritten by Pacific International Insurance Pty Ltd, ABN 83 169 311 193.
*The discount applies to the total National Seniors travel insurance premium and is for National Seniors Australia members only. Discounts do not apply to the rate of GST and stamp duty or any changes you make to the policy. nib has the discretion to withdraw or amend this discount offer at any time. This discount cannot be used in conjunction with any other promotional offer or discount.
2. Coverage is subject to the terms and conditions, limitations and exclusions for each product as contained in the Domestic Product Disclosure Statement or International Product Disclosure Statement.
3. For up to 12 months after the illness first appears or injury first occurs.