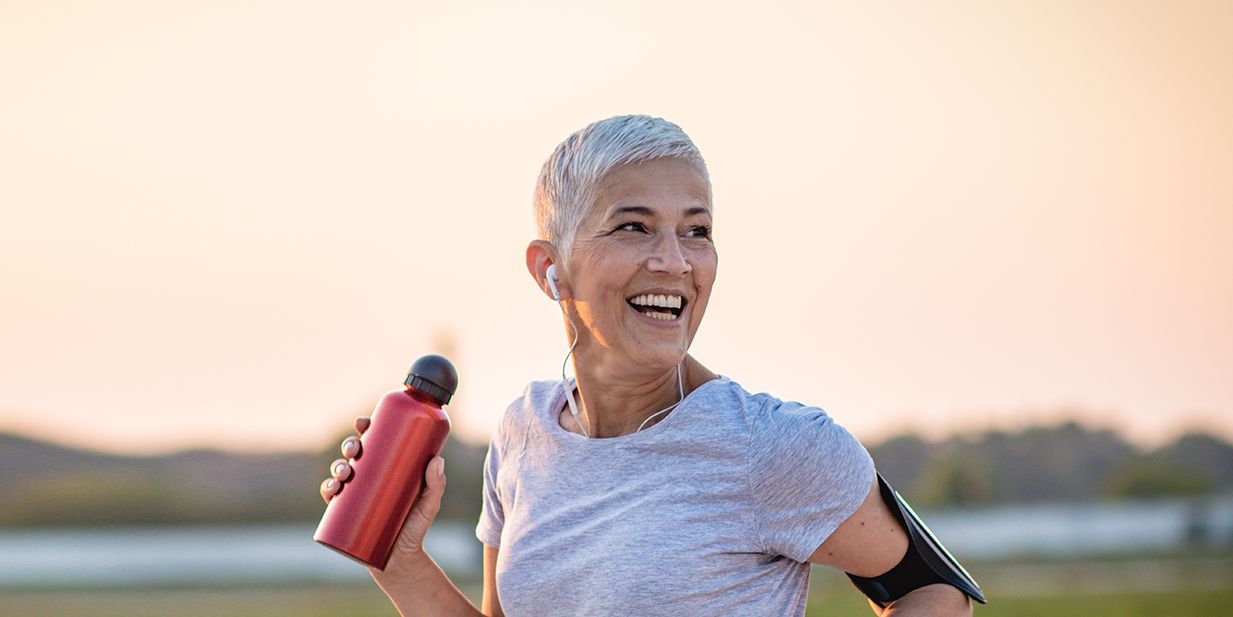 Health Insurance
---
We all have different health care needs, particularly as we get older. That's why we've partnered with Australian Unity for health insurance to help you find the cover that meets your needs and budget.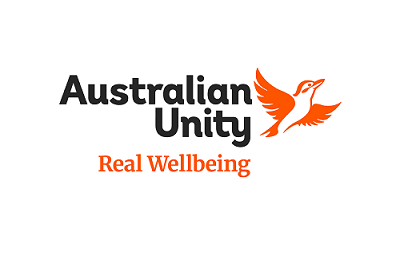 Established in 1840, Australian Unity is Australia's first member-owned wellbeing company, delivering health, wealth and living services. From singles to families and everything in between, Australian Unity can help you find the cover that meets your needs and your budget.
Choose the right cover for you, it only takes 2 mins to get an online quote
National Seniors members are eligible for an ongoing 10% discount² off Australian Unity health insurance covers, when you pay by direct debit.
In addition to great savings on health insurance, members receive a range of discounts, benefits and services for only $45 a year!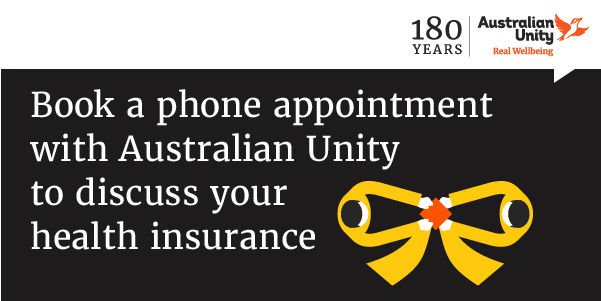 If you find it hard to sort out your health insurance, we get it. If you're a National Seniors member, you'll get the chance to book a one-on-one phone consultation, making it easier for you to review or choose your health cover.



Unable to attend? Get a quote by calling Australian Unity on 1300 50 50 96. So don't delay, book your appointment today!
I'm an existing NIB Health Insurance customer - will I still receive a 6% discount on my policy?
NIB will continue to offer National Seniors members who are customers the 6% off discount for the life of their policy. If the policy lapses or if you transfer or vary your cover with NIB, the discount will no longer apply.
For all enquiries call 13 16 42 or visit their website
To make a claim with NIB Health Insurance use the online form or call 13 16 42.
*T&Cs apply at australianunity.com.au/tcs
1. 10% discount includes all other retail discounts and is only available when paying by direct debit. The discount is not available through brokers or comparators and excludes Overseas Visitor Cover. Not to be used in conjunction with any other offer or discounts.
10% discount includes all retail discounts and is available only when paying by direct debit. The discount is not available through brokers or comparators, and excludes Overseas Visitor Cover.
Exclusions apply for certain relationships between provider and member.
Covered treatments include initial and preventative examinations, x-rays, scale and clean, custom mouthguards, topical fluoride treatment. Yearly limits may apply. Visit <australianunity.com.au/health-insurance/cover/find-a-health-care-provider/gap-free-dentists> for the No Gap Dental Network list and a complete list of items eligible for no gap benefits.
*Disclaimer: Complimentary consultation with a licenced Australian Unity financial adviser (valued at $175)
Australian Unity Personal Financial Services Ltd ('AUPFS') ABN 26 098 725 145, AFSL 234459. AUPFS is a wholly owned subsidiary of Australian Unity Limited. Any advice on this site is general only and does not take into account the objectives, financial situation or needs of any particular person. You should obtain financial advice relevant to your circumstances before making any decisions. Please refer to our Financial Services Guide.
*Disclaimer: 30-minute complimentary estate planning consultation with an estate planning lawyer or paralegal (valued at $220)
Australian Unity Trustees Ltd ABN 55 162 061 556, AFSL 483220. Australian Unity Trustees Ltd is a wholly owned subsidiary of Australian Unity Limited. Any advice on this site is general advice only and does not take into account the objectives, financial situation or needs of any particular person. It does not represent legal, tax, or personal advice and should not be relied on as such. You should obtain financial advice relevant to your circumstances before making any decisions. You should seek specialist advice from a tax professional to confirm the impact of this advice on your overall tax position. Information on this site is intended for Australian residents only and any access to this material via the internet is subject to the Terms and Conditions of Use of our website and our Privacy Policy. Please refer to our Financial Services Guide and Fee Schedule.