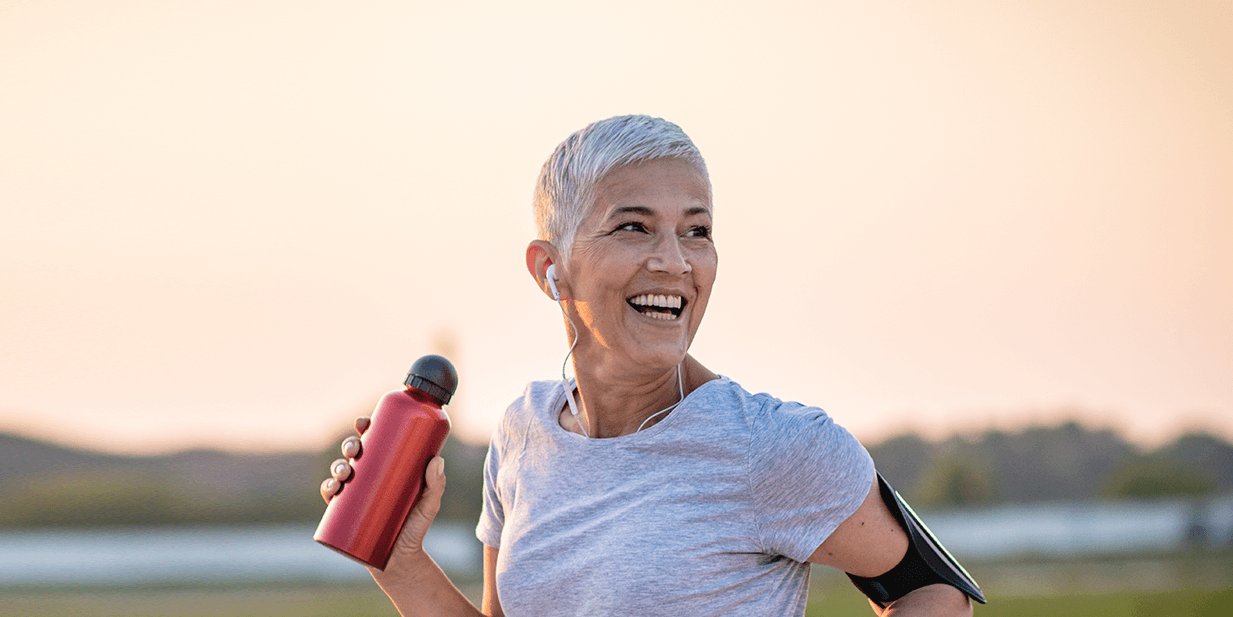 Health Insurance
---
We all have different health care needs, particularly as we get older. That's why we've partnered with Australian Unity for health insurance to help you find the cover that meets your needs and budget.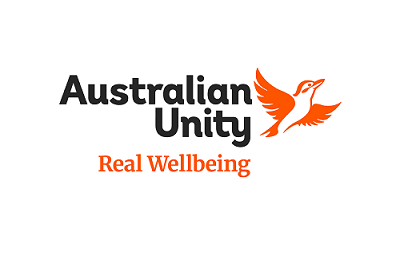 Established in 1840, Australian Unity is Australia's first member-owned wellbeing company, delivering health, wealth and living services. They are here to keep you physically and mentally healthy—no matter where you're at in life, what you're doing or what you're up against. From singles to couples, Australian Unity can help you find the cover that meets your needs and your budget.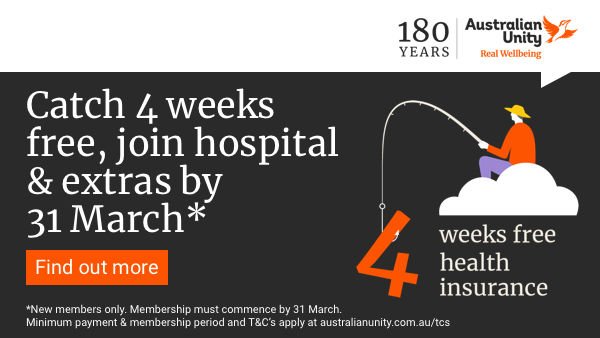 4 weeks free when you join hospital and extras by 31 March¹ and enjoy no optical or 2 month waiting periods on extras.²

Plus as National Seniors Australia is part of the Australian Unity partner network you're eligible for an ongoing 10% discount.³

Want to find out more? Or get a quick quote online – it only takes 2 minutes.
Choose the right cover for you, it only takes 2 mins to get an online quote
National Seniors members are eligible for an ongoing 10% discount³ off Australian Unity health insurance covers, when you pay by direct debit.
In addition to great savings on health insurance, members receive a range of discounts, benefits and services for only $45 a year!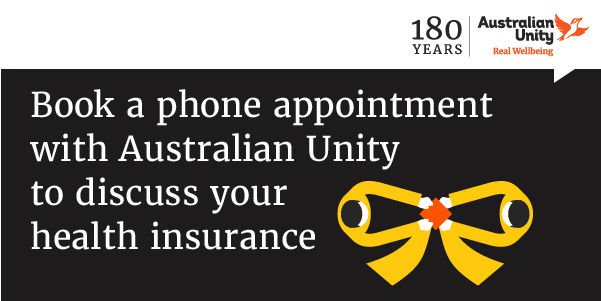 If you find it hard to sort out your health insurance, we get it.

If you're a National Seniors member, you'll get the chance to book a one-on-one phone consultation, making it easier for you to review or choose your health cover.

Unable to attend? Get a quote by calling Australian Unity on 1300 50 50 96.

So don't delay, book your appointment today!
Book your one-on-one appointment
I'm an existing NIB Health Insurance customer will I still receive a 6% discount on my policy?
NIB will continue to offer National Seniors Members who are customers with the 6% off discount for the life of your policy. If the policy lapses or if you transfer or vary your cover with NIB, the discount will no longer apply.
For all enquiries call 13 16 42 or visit their website
To make a claim with NIB Health Insurance use the online form or call 13 16 42.
I recently received a quote from NIB Health Insurance recently can I still proceed with the policy?
Yes, any quotes with NIB will be honoured for the next 30 days. If you choose to take out a policy before 8 November 2020 you will still be entitled to the 6% discount.
*New members only. Membership must commence by 31 March. Minimum payment & membership period and T&C's apply at australianunity.com.au/tcs
All other waiting periods still apply. New members only (hospital & extras or extras only cover), Offer Ends 30 June. Full T&Cs at australianunity.com.au/tcs
10% discount includes all retail discounts and is available only when paying by direct debit. The discount is not available through brokers or comparators, and excludes Overseas Visitor Cover.