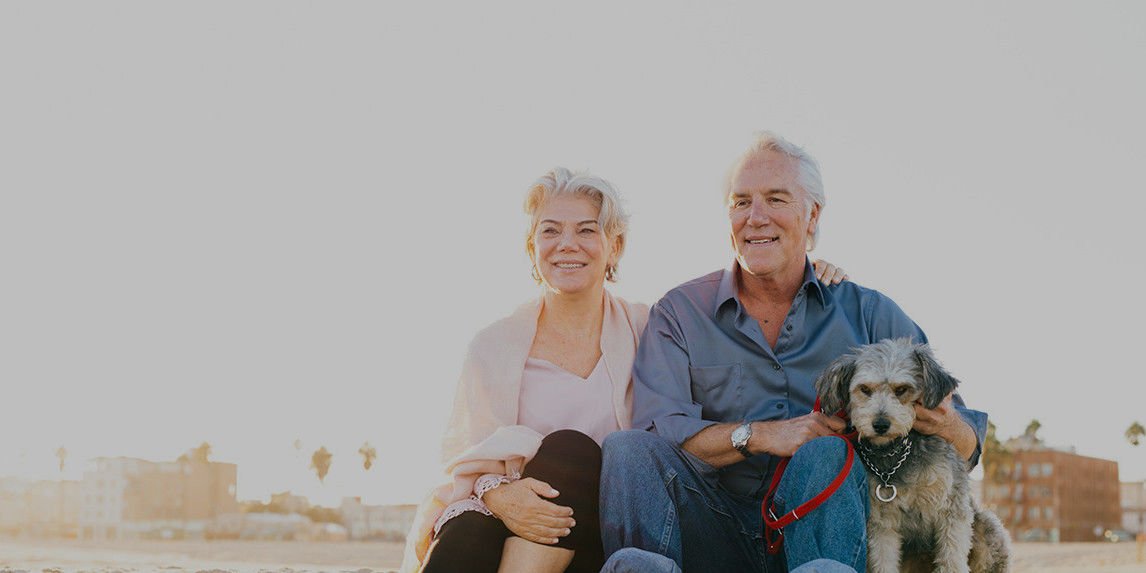 Frequently asked questions
---
National Seniors Pet Insurance provides up to 80% back on eligible vet fees if your pet becomes ill or injured, up to an annual limit of $12000, less any applicable excess.
We also offer an optional "Tender Loving Care" benefit that allows you to claim up to $100 annually for preventative health care items such as Vaccinations, Microchipping, Heartworm medication and dental cleaning. No excess applies to this cover.
For example, if your approved vet costs come to $1000, you can claim 80% on these costs. This equals $800 less any relevant excess. If, for example, your excess is $100 we will pay you $700 and you will still have $11,300 of your annual limit available for any future claims in the period of insurance.
Claiming with National Seniors is easy. Call us on 1800 31 94 97 and we will lodge your claim, to assist with processing your claim ensure you have the following:
Itemised invoices and receipts
Clinical notes from all treating vets
Full veterinary history (if this is your first claim)
If we accept your claim, we will pay it back into your bank account less any applicable excess.
A pre-existing condition simply means your pet had an injury or illness (signs, symptoms, treatment or a vet diagnosis) before your first policy with us started.
For more information about pre-existing conditions and whether you can get them covered with National Seniors Pet Insurance, call 1300 50 50 99 or refer to the National Seniors Pet Insurance Product Disclosure Statement
You can use your policy from the policy start date. You can claim for an injury that occurred on or after the start date and time of your policy.
There is a 30-day waiting period on claims for illness, and a 6-month waiting period that applies for cruciate ligament conditions or any illness or injuries that results from it.
Yes; If we accept your claim, and you renew your policy annually, we will continue to cover up to 80% of any approved vet costs for continuing treatment of that injury or illness. This is restricted to the annual policy limit, and less any applicable excess.
You can choose the excess that's right for you when you set up your policy or at renewal. You can reduce your premium with a higher excess but remember that the excess is what you pay each time you make a claim.
If you make more than one claim for the same illness or injury during the period of insurance, then your excess only applies to your first claim.
There is an annual limit of up to $12,000 for illness or injury, less any applicable excess.
We also cover emergency boarding costs for your pet up to $1,000 if, for example, you are admitted to a hospital unexpectedly. We pay this benefit on top of your 'illness and injury cover'.
You can add our optional Tender Loving Care benefit (TLC) and receive up to an annual limit of $100 towards preventative treatments such as annual vaccinations. Please refer to our PDS for what is covered by the Tender Loving Care benefit (TLC).
You may be entitled to a premium discount. These will be printed on your Certificate of Insurance.
| | Premium Discounts | | | |
| --- | --- | --- | --- | --- |
| Type of discount | When it applies | Discount | | |
| Multi Pet discount | If you have 2 or more pets insured with National Seniors Pet Insurance | Save up to 5% on each pet you protect with National Seniors Pet Insurance. | | |
| Online discount | If you purchase your National Seniors Pet Insurance policy online | Save $50 per pet when you purchase National Seniors Pet Insurance online. | | |

We don't apply any premium discounts we give you to any compulsory government statutory charges, Levies, duties, GST or other taxes that are included in your premium